FLAWLESS JELLY SHADE BLENDER #SILISPONGE #SILISPONGEUK
Product Code:
#SILISPONGE
Availability:
In Stock
Silicone Make Up Sponge Silisponge

Silisponge Beauty Flawless Jelly Shade Blender Silicon Puff - UK Stock!

Make Up Applicator New Generation

SiliSponge "Better than a brush and a sponge, this makeup applicator doesn't absorb any of the product while seamlessly blending your makeup. It mimics the feel of applying using fingers but with better surface area and hygienic.The tool is an especially ideal option for makeup artists.

FlawLess Jelly Shade Blender was designed to completely eliminate wasted makeup and apply makeup flawlessly. While sponge applicators soak up large amounts of makeup during application, the "silisponge" perfectly applies and blends your foundation, blush, highlighter, and concealer without absorbing one drop! Only half the amount of product is needed as compared to a traditional sponge or brush applicator.

The inner material is made from silicone and the outer shell is thermoplastic polyurethane (TPU)—a flexible plastic that's resistant to oil and grease. The idea is, you waste a lot of makeup inside a sponge or on your hands during application. With the SiliSponge, makeup adheres to your face instead of the tool.

Great and ideal for Blusher, Foundation, Flawless, BB Cream, Makeup Base etc and cosmetic blender mixing.

Easy to clean,sterlise, and reuse within minutes,without the inconvenient drying time of a sponge!

Non toxic/100% SGS Tested Latex Free Animal Cruelty Free

Designed in UK.

Cost saving applicator - The amount of liquid or cream required is about half the amount compared to the usual brush or sponge applicator.

Very hygienic to use and clean.


Follow us ❤️❤️❤️

Instagram: https://www.instagram.com/silisponge_uk/
www.kailijumei.co.uk
www.silisponge.tictail.com

Instagram: https://www.instagram.com/kailijumei_uk
Facebook: www.facebook.com/KailijumeiLips
https://www.facebook.com/silispongeuk
Twitter: www.twitter.com/KailijumeiLips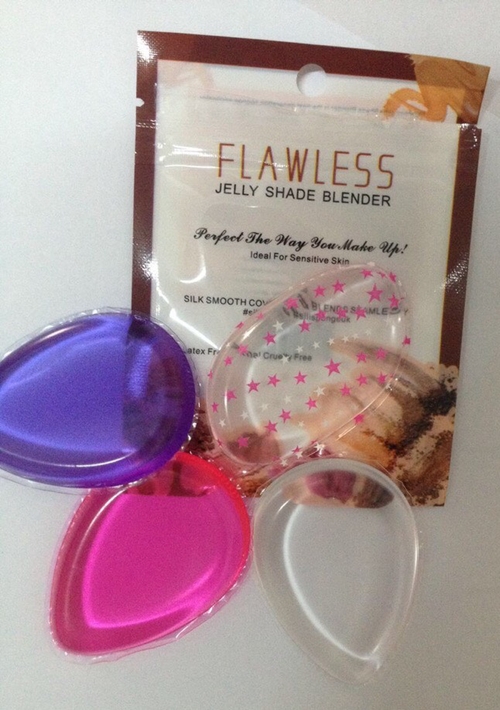 Write a review
Note:

HTML is not translated!